Should I bring transcripts when I apply for the TN Visa at the border?
Answer: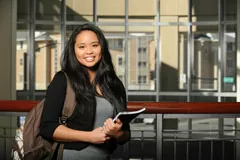 Yes bring your transcripts! If they have any concerns about your degree or diploma, the transcripts will help to clarify the course you took and your education experience.
Remember to use the TN Visa Exper Kit to help you create a valid application letter and it will provide you a list of supporting documents you will require at the border.
Submitted by: Jenny G. of Edmonton, Alberta, Canada
More TN Visa Application Questions about Submitting Transcripts