Did Your TN Visa Get Denied?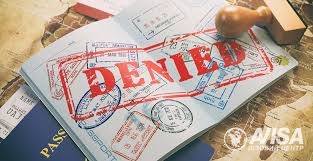 First thing first: don't worry. This is easier said than done. Especially since your border experience could not have been pleasant, but there are essential things which can be done if you still want to try and reapply.
If you have been denied your TN Visa, email us at: support@tnvisaexpert.com.

In the email, include:
A brief description of what happened at the border
Reason the Officer gave for denying you (very important)
NAFTA Occupation you applied under
Date and Port of Entry you applied at
Possible Reasons for TN Visa Rejection
Here are some common reasons why one may be denied their TN Visa:
TN Visa Application/Employment letter did not clearly explain how you and the job meet the NAFTA requirements
Insufficient supporting documentation
Applied under the wrong NAFTA Occupation
You really do not qualify for the TN Visa
Immigration Officer does not understand how you qualify for NAFTA
During the Border Interview, you answered the questions incorrectly or raised the Officer's suspicion
What you do next is important as you do not want to get another TN Visa denial.
How To Avoid Being Denied Your TN Visa
The consequences of being denied your TN Visa can be severe. Avoid it all costs. The key question to ask yourself is: What is my future worth?
Consequences of Having Your TN Visa Denied:
Your employer may decide to hire someone else
Having to re-apply at a later date
You may get barred from U.S. for several years
Having to create a stronger TN Visa Employer Letter
Missing your employment start date
Time and money to reschedule travel plans, flights, etc.
Significantly increased stress over a possible TN Visa denial again
It is in your best interest to do everything you can to avoid being denied. The best way to ensure success is to make sure you are properly prepared.
Why People Are Denied Their TN Visa
Hoping to save money, many people come to TN Visa Expert after attempting to obtain their TN Visa on their own, having been informed by the Immigration Officer that they do not qualify for the TN Visa, thus causing them to be denied. So, learn in detail what happens if tn visa is denied. When the Immigration Officer concludes they do not qualify for the TN Visa, in most cases this means they did not state their case adequately – they were not prepared.
They have wasted their valuable time, their employer is frustrated, and they are very stressed and worried. More importantly, the next time they apply, the Immigration Officer will scrutinize the application more severely. In some extreme cases, people have been flagged by Immigration Officers, making any future entry attempts, business or pleasure, into the U.S. more difficult. Others have even been barred from working in the U.S for up to five years!
Don't let this happen to you! In most cases, these people did one of the following Common TN Visa Mistakes:
They did not choose the correct NAFTA Occupation for their qualifications
They did not adequately show the job duties to meet the NAFTA requirements
They failed to establish nonimmigrant intent
Insufficient or improper documentation
They misspoke and said something incorrect when asked a question about their job
The article Three TN Visa Mistakes to Avoid explains these mistakes in detail and how you can ensure your TN Visa is not denied due to one of these problem areas.
TN Visa Denied – Tips for Reapplying
If you plan to reapply for your TN Visa after being denied, it is very important you understand the exact reason(s) why the Officer denied you. When you understand the reasons for your denial, then you can prepare your next TN Visa application to address the reasons.
Remember, when the Officer rejects your application, he must document a valid reason. It is your job to ask for this and understand it.
Important: It is very easy to be nervous at the border when you are being denied. Stay calm and ask questions, get answers from the Officer. The Officers are not very nice and the experience can be very traumatic. When you prepare with the TN Visa Expert Border Kit, this will help you be prepared at the border and calm you.
The successful steps to reapplying are as follows:
When the Officer denies you, understand why he rejected your application.
Ask questions until you understand.
Listen carefully and write the exact reason down. It is easy to forget.
Review the TN Visa Expert Kit – Platinum Edition and reread the section where you made a mistake (Preparing your application, Qualifications, Job title explanation, Supporting Documents).
Write your new Application Letter and gather your supporting documents.
Is There a Difference Between Denial and Rejection?
There is a slight difference between receiving a denial versus a rejection. A denial occurs when you've submitted your application, it is accepted for review and is reviewed by the Immigration Officer. After they've completed the review they deny your application request for a one or more reasons.
A rejection can occur when you've submitted your application and upon submission the Officer rejects it and returns it to you. This happens when your application is incomplete. Some examples of this include when you are missing supporting documents, signatures are not in the format required, original documents are not available.
What is the TN Visa Denial and Approval Rates?
The TN Visa approval and denial rates published by Department of Homeland Security and USCIS show us a trend which we should be extremely worried about. You can see this in the charts below. Since 2015 total TN Visa applications are between 6000 to 7000 and about 600-700 applications are denied. 2018 saw a huge increase in denials.
Also, during COVID in 2020 there was a sharp decline in applications. This may be due to USCIS offices being closed and the data was not being collected or there was a period when applications were not being accepted. We believe it to be the former since TN Visa Expert customers were getting their applications approved when using the TN Visa Expert Kit – Platinum Edition.
IMPORTANT TN VISA DENIAL TREND TO UNDERSTAND
The "Increasing Denial Rate" graph shown above is very important to understand. The graph is showing an increase in TN Visa Denials / Rejections since 2015! This is important because it means every year you have a higher chance of getting denied!
I-129 – Petition for a Nonimmigrant Worker by Speciality Occupation
TN Visa Denied – The Most Common Mistake
The most common reason for obtaining a denial is the Application letter does not correctly show how the Applicant meets the USMCA (NAFTA) requirements.
Examples of Problem Areas
These are problem areas you want to ensure you've addressed in your application before you submit your application:
Explain how you qualify under USMCA (NAFTA) based on the Official USMCA (NAFTA) Job List.
Explain how your job qualifies under USMCA (NAFTA)
If your Job Title is different than the Official USMCA (NAFTA) Occupation, show how it correlates to the Official Occupation
Job Offer letter has problems, the Applicant does not realize this and submits it
The time period is not correctly stated
Inadequate information about the employer is provided
The TN Visa Application Letter is one of the most important parts of your application since it explains to the Officer how you and the employer meet the USMCA (NAFTA) requirements.
To avoid a denial and successfully obtain your TN Visa, download the TN Visa Expert Kit – Platinum Edition. It provides you step by step instructions to write your application letter, include the correct supporting documents and it will provide you with border interview questions you should be prepared to answer when the Officer asks you.
Other Visa Alternatives
The TN Visa is the easiest, quickest and least expensive way to start working in the US, Canada and Mexico if you qualify.
Nevertheless, these are other typical work visas which can be considered:
H-1B Visas: Applicable to professional level applicants similar to those in TN visa. A BA/BS degree is a minimum requirement for this visa.

E-1 / E-2 Visas: Applicable to investors and business owners who have already invested or want to invest in a new or existing business in the U.S.

L-1 visas: Applicable to multi-national company employees who are intra-company transferees, moving to work at branch offices located within the United States.

B-1 Visas: Applicable to visitors conducting business under NAFTA regulations for a period of 6 months or less. Such business visitors cannot be paid in the U.S.

Recommended Steps To Success
If this is going to be your first time applying for the TN Visa, ensure you have taken all the precautions to create a valid and professional application and make sure you're prepared for the border interview.
If you are trying to save money and want to be successful, TN Visa Expert can help you. Your future is too important for you to assume and hope you will obtain your TN Visa.
Read a real-life TN Visa denial story: When Everything That Could Go Wrong… Does. Don't let this happen to you. Purchase the TN Visa Expert Kit to help ensure your success.