TN Visa Lawyer Network
The lawyers listed here are interested in helping you with your Immigration concerns and are in good standing with their State Bar Association. This is a paid listing to provide you additional resources in your search to resolve your immigration concerns.
Remember: You can hire an immigration attorney from any state to represent you with your immigration case.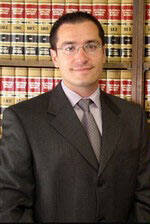 Law Offices of Jacob Sapochnick
"I help individual clients seeking immigration support, as well as with corporations and small businesses seeking to hire foreign workers."
Lawyer Network Provided Services
TN Visa Phone Consultations
TN Visa Application Reviews – upon purchase of TN Visa Kit
Other U.S. Immigration Visas (varies based on case)