How much does the TN Visa cost?
Answer: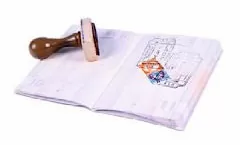 The TN Visa is very inexpensive.
Total cost at Border = $56 USD.
$50 for the filing fee and $6 for I-94 fee. Pay at the border at the time of applying for the
TN Visa
.
Total Cost by Mail = $460 for Form I-129.
See the USCIS website for the latest fee amount.
REMEMBER: to have all your documentation complete and be prepared for the informal border interview. If you are not prepared, the Immigation Officer will deny you. 20% of all initial applications are denied. Most people are denied because their documentation did not correctly show how they and the job qualify for the TN Visa.
The initial TN Application is a set of free form documents showing how you qualify for the TN under NAFTA which you will submit at the border.
The common documents that are usually required when applying for the TN at the border include:
1. TN Visa Application letter (sample application letters in the TN Kit)
2. Original Degree
3. Supporting documents
4. Marriage certificate if applying for a TD Visa
When you renew your TN Visa in 3 years, if you decide to do it via mail then you will use the I-129 Form.
See the Renewal Chapter in the TN Visa Kit as well as refer to the TN Visa Renewal pages.
Get the TN Visa Expert Kit. It has a 99.6% success rate. It will provide you with step-by-step instructions to create your Application letter as well as sample application letters and important border information to help you be prepared for the border interview.
Submitted by: Zach S. of Calgary, Alberta, Canada
More TN Visa Application Questions related to the topic Understanding TN1 Visa Fees