I work in the Hospitality Industry as a Chef and or Cook. I have management experience. Can I get a TN Visa to work as a chef/cook?
Answer: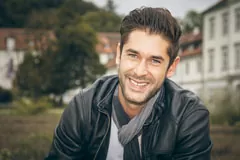 The TN Visa does not have a
NAFTA Occupation
for chef or cook, but depending on your experience and the job you may qualify to work as a management consultant.
There are other U.S. work visas that a chef or cook may qualify for, but it will depend on the job and skill set required as well as your experience. Not all cook/chef positions will qualify for a visa.
For example,
1. An O-1 visa allows a chef with extraordinary experience to work in the U.S. (this is how most athletes and famous actors enter the U.S.)
2. E-2 visa or L-1 visa allows for managerial chef positions, specialized knowledge
3. H1B visa enable large hotel or prestigious restaurants to sponsor a chef.
4. J-1 visa enables a young chef to get training
If you are unsure about your situation, email us at support@tnvisaexpert.com
Your Next Step:
Download the TN Visa Expert Kit – Employer Edition and you will be given everything you need to know about TN Visa Job Specifications, as well as TN Visa sample letters.
Submitted by: Myles B. of Vancouver, B.C., Canada
More Do I Qualify for a TN Visa Questions about the topic TN Visa Qualification for Chef/Cook