Overview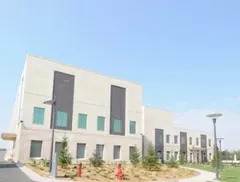 The consular section processes immigrant visas for residents of Romania. With a few exceptions, immigrant visa petitions must be filed with the U.S. Citizenship and Immigration Services (USCIS) in the United States. Approved petitions are forwarded to the National Visa Center in Portsmouth, New Hampshire. The National Visa Center collects fees and documents and schedules the visa interview.
All applicants must go to the Embassy for an interview. Appointments are scheduled through the National Visa Center (NVC). NVC will advise the applicant once the appointment has been scheduled.
NOTE: As of August 15, 2011 Direct Consular Filing (Forms I-130, Petitions for Alien Relative) will not be accepted from non-residents and must be mailed to the Chicago Lockbox. Exceptions may be granted.