Overview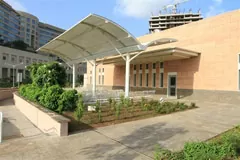 The U.S. Consulate General in Mumbai is responsible for immigrant visa cases for those applicants residing in the states of Maharashtra, Gujarat, Goa, Daman and Diu (Union Territory), Madhya Pradesh, Arunachal Pradesh, Assam, Bihar, Dadra and Nagar Haveli (Union Territory), Manipur, Meghalaya, Mizoram (Union Territory), Nagaland, Orissa, Sikkim, Tripura, and West Bengal, Tamil Nadu, Karnataka, Kerala, and the Union Territories of Lakshadweep Islands and Pondicherry.
The priority date is usually the date the petition was filed with Department of Homeland Security. Immediate Relative (IR and CR) and Fiance (K-1) cases do not have priority dates since there are no numerical limits in these categories. Almost all other categories do have priority dates. The priority dates can be viewed here.
NVC will schedule your appointment when your case is current and the file has arrived at the U.S. Consulate General in Mumbai.