US Embassy in Santiago, Chile related to the topic Visa Application Process and Services. Overview.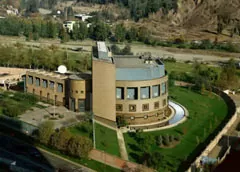 The Embassy does not have public visa inquiry hours and the Embassy staff does not discuss specific cases over the phone. Applicants with specific visa questions which are not covered on our website may e-mail us at SantiagoImmigration@state.gov
Important Noticer regarding the Consultate in Chile: Effective June 01, 2012, all immigrant visa applicants will be required to present completed medical exams in a sealed envelope at the time of their visa interview. Applicants who appear at their immigrant visa interview without their medical exams will be asked to reschedule their immigrant visa appointment.
Starting June 01, 2012 all medical examinations will be valid for ONLY six months instead of twelve months. Immigrant visas cannot be approved if the medical examination has expired.