US Embassy in Tirana, Albania related to the topic Visa Application Process and Services. Overview.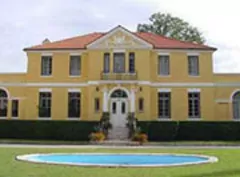 The Consular Section provides services to both American and Albanian citizens. The American Citizen Services unit assists Americans with passport renewal, registration of Americans living in Albania, birth reports for children of American citizens born in Albania, voter registration, income tax forms, notarial services, federal benefits and emergency services.
The Visa Section processes applications for Albanian citizens wishing to travel to the United States with temporary, immigrant and diversity visas. These include visas for tourists, businesses, students and temporary work permits.
This embassy processes marriage visas including: K1 visas, K3 visas and CR1 visas.