Overview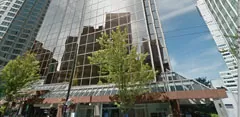 The U.S. Consulate General in Vancouver processes fiance(e) (K1) and spouse (K3) cases for citizens of Canada, or aliens who are Canadian permanent residents. Applicants must also be residing in British Columbia, Alberta, Saskatchewan, Manitoba, the Yukon or the Northwest Territories. All other applicants in Canada are processed at the U.S. Consulate General in Montreal.
The U.S. embassy in Vancouver does not accept CR1 visas (contact us info@tnvisaexpert.com for more details).
They do not accept phone calls for K1 and K3 visa inquiries, send their email address.