Can I apply for TN my TN Visa? I just got my Certified General Accountant (CGA), but I do not have an accountant job in USA.
Answer: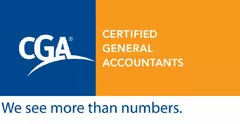 Not yet. One of the requirements for the TN Visa is to have a job offer and an employer in the U.S. willing to hire you.
Read the TN Visa Requirements
You may want to consider obtaining the The TN Visa Expert Kit – Platinum Edition before you start interviewing. The TN Visa Kit explains how to conduct yourself in an interview so that your potential employer does not disqualify you due to the TN Visa. If you follow the instructions in the Kit, the employer will not be concerned about your immigration visa and will hire you based on your qualifications.
Click to watch the video: Avoiding TN Visa Job Interview mistakes
Submitted by: Katie C. of Toronto, Ontario, Canada
More Do I Qualify for a TN Visa Questions: