I am not sure if I qualify for the TN Visa, what should I do to verify?
Answer: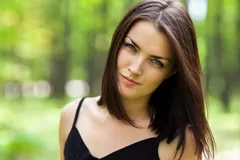 This is a very common problem for many people, since there are so many different job titles but approximately
60 NAFTA Occupations
.
If your job title does not match the NAFTA Occupation exactly, you may still qualify based on your education, work experience, the NAFTA Occupation's education requirement, and the job's description.
If you do not qualify for the TN Visa, you may also qualify for a different visa.
Email us at support@tnvisaexpert.com . We can set up a phone consultation with a lawyer so that you know exactly how to move forward with spending a lot of money.
Submitted by: Cynthia G. of Toronto, Ontario, Canada
More Do I Qualify for a TN Visa Questions about the topic Do I Qualify for TN Visa?