Can I change jobs with my TN Visa? I found a new job.
Answer: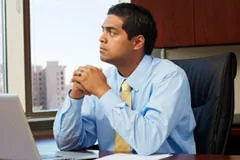 Yes, you can change jobs on a TN Visa but do it with care.
Since one can hold multiple TN visas, many TN applicants will stay at their old job until they obtain the TN Visa (in person) for their new job and then quit their old job. This helps to ensure they can continue to stay in the U.S. if their new TN visa application is denied.
Applying by mail for a new job is complicated and does not allow you to switch jobs easily.
If you are changing jobs, you can obtain a TN Visa by either:
1. Filing Form I-129 Petition for a Nonimmigrant Worker by mail.
2. Applying in person at a port of entry.
This means when you are in the US working at your current job, you must leave the country and apply for the new job upon re-entry. The benefit of this is, your current TN Visa is still valid. If you are denied or asked to return with more supporting information, you can simply enter the US on your current TN Visa and return at a later date to resubmit your application.
Your Next Step:
Use the TN Visa Expert Kit to help you quickly create your TN Visa application.

Submitted by: Timothy G. of San Diego, California, USA
More TN Visa Application Questions: Changing Jobs on TN Visa