TN Visa – Frequently Asked Question
I am a Canadian registered nurse visiting the U.S. and found a job. Do I need to leave the country to obtain my TN Visa?
Answer: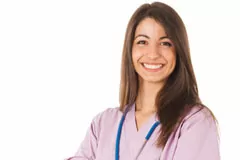 Yes, you will need to fly or drive and leave the U.S. and apply for your TN Visa when you re-enter the U.S.
Also, ensure you watch this video to help you with your interviews. Interviewing as a TN Visa applicant has additional challenges and if you don't avoid them you will lessen your chances of being hired:
http://www.youtube.com/watch?v=YHY62Ai-Cjk
Submitted by: Chloe N. of Miami, Florida, USA
More Do I Qualify for a TN Visa Questions: