I want to obtain my TN Visa for the Lawyer profession under NAFTA. If I have my Law degree, obtain my TN Visa, does that mean I can work as a lawyer even if I have not passed the state's bar exam?
Answer: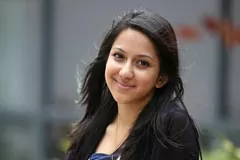 Good question, this is important to understand. Under NAFTA the license is an employment requirement and not an entry requirement, so presentation of a license is not required to obtain the TN visa. It is the employer's responsibility to ensure the worker obtain the license if and when required.
Also, one can show that in their case a license is not requirement if they are able to work under the supervision of someone who is licensed (in this case a licensed lawyer) until they obtain their own license.
If you meet these requirements, you can get started and obtain the TN Visa Expert Kit to help you create your application:
http://www.tnvisaexpert.com/products/
Submitted by: William C. of Calgary, Alberta, CA
More Do I Qualify for a TN Visa Questions: