Jacob Sapochnick – Lawyer Profile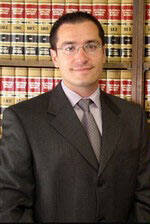 Lawyer Name: Jacob Sapochnick
Company: Law Offices of Jacob Sapochnick
"I help individual clients seeking immigration support, as well as with corporations and small businesses seeking to hire foreign workers."
Address: 1552 Sixth Avenue, Suite 5
San Diego, CA 92101
Telephone: 858 605-5802
Toll Free: 866 488-1554
Email: tnvisa@usvisaguide.com
Website: https://www.h1b.biz/
Blog: https://www.visalawblog.com/
Areas of Practice: Immigration – 100%
Bar Admission: Arizona
Date Admitted: May 2004
Bar Number: 022994
Services Provided
Phone Consultations
TN Visa Application Reviews – Pricing for TN Visa Expert Kit customers available
Other U.S. Immigration Visas (varies based on case)
Let this lawyer know, I found you on TN Visa Expert and you'll receive special rates and exceptional service that you've come to expect.
Practice Categories:
Immigration & Naturalization Law, Asylum, Deportation, Immigration, Naturalization & Citizenship, Visas, International Law, Business & Trade
Firm Profile:
The Law Offices of Jacob J. Sapochnick welcomes you to become part of our family. Our Immigration law fir is a boutique law firm practicing exclusively in the areas of immigration and citizenship law. Our lawyers have big firm expertise in these specialties, but strive to deliver personalized client services at a more economical cost.
Whether you are an individual seeking to immigrate to America, a small company or a large corporation, we have the right immigration package for you. Our fees are fair and reasonable and payment plans are always an option. Attorney Jacob J. Sapochnick will personally handle your case, from the initial free consultation to the completion of the file. Phone calls and emails are returned within 24 hours or less.
What We Can Do For You : At The Law Offices of Jacob J. Sapochnick, we can consult with you on your options and help you to plan ahead. We can advise you regarding the documentation requirements and legal issues. We can prepare and submit the necessary paperwork for the USCIS and Department of State. We can also help in preparation for the USCIS or consular interview and, if you are in our local area, one of our attorneys can represent you at the interview.
Published Works, Classes, Seminars Taught:
The H1B visa – complete coverage 7 Days NewsPaper, San Diego, Los Angeles, 2004
Green Card Lottery secrets, FACT Magazine, November 2004, 2004
Residency through Marriage to a United States Citizen, 7 Days newspaper, November 2004, 2004
Guest on the Rick Amato radio show, , US Immigration reform, 2006
International and Immigration Law Practice in San Diego, California Western School of Law, March 23, 2006
How to Hire qualified foreign workers – US Immigration Law for employers!, Stingaree Restaurant, San Diego, April 20, 2006
Languages:
French
Hebrew
Russian
Spanish