Tax Accountant

"Give us a call to talk about your situation. We are happy to help."
Tax Consultants – U.S., Canada and International.
Accountant's Name: Joseph Smith EA/MS Tax
Admitted to Practice Before the IRS
Company: TravelTax
Address (USA):
46 St Mark Rd, Taylors SC 29687
Telephone: 402.379.7818
Address (CANADA):
1949 Upper Water St Ste 1301 Halifax NS B3J 3N2 CANADA
Telephone : 613.800.7145
Fax: 877.872.8829
Email: taxes@tnvisaexpert.com
Skype: traveltax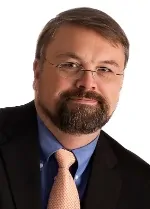 Services Provided
Personal and corporate tax preparation
Specialists in the area of temporary employees and the specific deductions that apply to their situation including assistance in determining tax home status
Audit representation before the IRS and CRA
Let this accountant know, I found you on TN Visa Expert and you'll receive exceptional service that you've come to expect.
Practice Categories:
US and Canadian tax preparation and consulting for personal and business. Audit representation.
Profile:
Our specialty practice includes mobile professionals in healthcare, IT, engineering, nuclear, foreign missionaries, and similar situations. Having started with travel nurses, we have over 20 years' experience and understand the needs of the traveling "contingent" professional. We complete all of our returns via internet, phone, fax, and mail.
What You Can Expect From Us :
If you visit our website, you will quickly see that we are a company whose goal is to assist and educate our clients (with a little humor thrown in).
We believe that our open and honest approach is exactly what has given us our stellar reputation.