US Embassy in Algiers, Algeria related to the topic Visa Application Process and Services. Overview.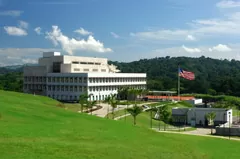 The Consular Section provides a variety of services for U.S. Citizens, Algerian Citizens, and foreign nationals resident in Algeria. There are three categories of consular services: U.S. Citizen Services, Non-Immigrant Visa Services, and Immigrant Visa Services.
The Immigrant Visa Unit processes applications for immigration to the United States sponsored by family members and employers. The Diversity Visa Lottery is also now processed in Algiers.