Overview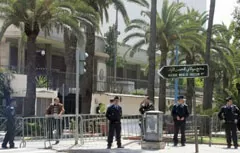 After the immigrant petition has been approved (excluding DV applicants) by USCIS, and initially processed for a visa with the Department of State, National Visa Center. Applicants are notified of their interviews at the U.S. Consulate in Casablanca.
Interviews for Immigrant are by appointment only on Monday, Tuesday, Wednesday, and Thursday, exclusive of U.S. and Moroccan holidays. For any inquiries concerning an immigrant or diversity visa, please contact the IV staff at ivcasablanca@state.gov.
After your first interview with a Consular Officer, if you are requested to provide further documents, you must take it to the U.S. Consulate General between 1:30 and 3:00 p.m. Monday through Thursday. You can give the required documents to the outside receptionist.