US Embassy in Colombo, Sri Lanka related to the topic Visa Application Process and Services. Overview.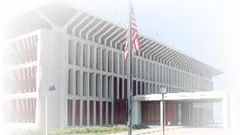 Once you have received an appointment letter for the immigrant visa interview, you may proceed with obtaining your medical clearance.
The Embassy has appointed a panel of medical practitioners. To obtain your medical clearance, you must go to the Embassy to receive the appropriate medical forms and then call on one of the physicians/facilities.
The medical forms, along with a a copy of the chest x-ray, serological reports, and any other reports, will be given to you to be hand carried to the Embassy on the day of your visa interview appointment.