U.S. Embassy: Sandton, South Africa
US Embassy in Johannesburg, South Africa related to the topic Visa Application Process and Services. Overview.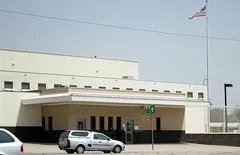 None
Embassy Contact Details in Johannesburg, South Africa
Email
consularjohannesburg@state.gov
Telephone
011-290-3000
GMT Time
GMT +2hrs
Office Hours
Monday-Friday 08:30am-12:30pmMonday-Friday 2:00pm-3:30pm
Address
U.S. Consulate General – Johannesburg
P.O. Box 787197
Sandton 2146
Sandton, South Africa
City
Sandton
Country
South Africa
Website
https://za.usembassy.gov/
Best Contact Method
Phone
K1 Visa, K3 Visa and CR1 Visa Processing Details
This U.S. embassy processes K1 visas, K3 visas and CR1 visas.
This embassy has special K1 visa, K3 visa and CR1 visa procedures, email us if you need to know what these steps are.
If you have any questions about your situation, email us at: support@tnvisaexpert.com