US Embassy in Montreal, Canada related to the topic Visa Application Process and Services. Overview.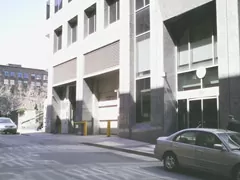 It is important to prepare all the necessary forms and documents before going to the interview at the Montreal U.S. Consulate.
Make sure you have the original and a copy of the supporting documents you want to submit during your interview.
To prevent unnecessary delays during your interview, please arrange your documents in the following order:
-Valid Passport and photocopy of the biographic page.
-Ticket with your number (will be given at the Consulate).
-Medical Examination in a sealed envelope (X-ray is not required, unless there is TB).
-2 color passport-size pictures (5 cm X 5 cm or 2 inch X 2 inch).
-Form DS-230 (175KB PDF), parts I and II, or Confirmation Page of the electronic form DS-260.
-Birth Certificate, English translation and a photocopy.
-Marriage Certificate, English translation and a photocopy.
*Divorce Certificate, English translation and a photocopy.
*Custody documents, English translation and photocopy.
*Police Certificates from Canada and other countries of previous residence.
*Court / Criminal records and photocopy.
*Military records and photocopy.
*Evidence of Support (I-864, I-864A, I-864EZ, I-864W) and photocopy of IRS transcript or photocopy of the most recent Federal income tax return.
*Recent Letter from the U.S. employer (for employment cases).
*Copy of the U.S. petitioner status in the USA.
*Copies of documents proving petitioner's U.S. domicile.
Note: *Due to security measures, you may have to wait a considerable amount of time outside the Consulate. Please dress appropriately for the weather