US Embassy in Paris, France related to the topic Visa Application Process and Services. Overview.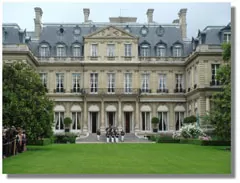 Appointments are necessary for immigrant visa interviews, but the petitioner is not required to attend. Each applicant, regardless of age, must appear in person for his/her interview. At that time all documents will be evaluated and a decision will be made. There can be no guarantees in advance regarding the outcome of the interview, and applicants are advised not to make non-refundable travel arrangements until after the visa had been approved.
You should plan on the interview lasting the entire afternoon. Once you have received your immigrant visa, you must enter the United States within 6 months of visa issuance to obtain an alien registration receipt or "green" card (Form I-151 or I-551) that will allow you to live and work in the United States.