Overview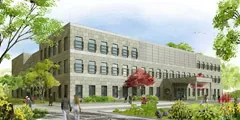 The Immigrant Visa (IV) unit of the U.S. Embassy in Sarajevo is open to the public on the basis of the below schedule:
– By appointment Monday-Friday: Walk-in transportation / boarding letter issuances travel within the next 10-14 days due to lost or stolen green card. Abandonment of Legal Permanent Resident Status.
-By appointment only: Immigrant Visa Interviews on an appointment basis only. You will be notified via letter if you are scheduled for an interview.
The Immigrant Visa Unit is located at:
U.S. Embassy Consular Section
1 Robert C. Frasure Street
71000 Sarajevo
If you have questions regarding the status of an immigrant visa petition, please send an email inquiry to IVConsular@state.gov.