US Embassy in Sydney, Australia related to the topic Visa Application Process and Services. Overview.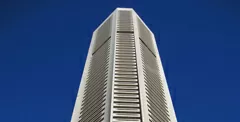 IMPORTANT NOTICE FROM THE SYDNEY AUSTRALIA SITE AND VISA SERVICES IN AUSTRALIA: For information regarding both non-immigrant and immigrant U.S. visas, please visit the U.S. Embassy Canberra website.
THE FOLLOWING INFORMATION WAS GATHERED FROM:
http://canberra.usembassy.gov/visas.html
Once your petition is approved, tThe visa applicant should complete and return form DS-230 (Parts I & II) as soon as possible to the U.S. Consulate General in Sydney. The Consulate only accepts original forms, not faxed or scanned copies.
When you have obtained all of the documents required for your case, complete and mail all of your documents (do not fax or scan) with Form DS-2001 & Overview Instructions to advise the U.S. Consulate General in Sydney that you are ready for your final visa interview.
Due to the volume of applications that are processed at the U.S. Consulate, you should send all required documents by a traceable envelope (ie: express post platinum, registered post) to ensure it is delivered and received the Consulate. Ensure you keep the tracking number when posting the required documents. You may track your envelope for delivery by checking your tracking number on this link with Australia Post. The Consulate is unable to respond to email inquiries requesting confirmation of documents.