Apply for a TD Status If Your Husband Has TN Status
I am married to my husband who has TN status and works in California. We are a same-sex Canadian couple can I now apply for a TD status (since the DOMA has been struck down)?
Answer: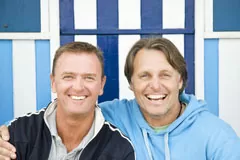 Yes,
same sex couples
can now apply for the TD visa as dependants of TD visa holders.
Since DOMA has been repealed we have been helping same sex couples with various immigration visas.
Email us at support@tnvisaexpert.com. if you want to get your application started.
Submitted by: Ronny G. of Montreal, Quebec, Canada
More Do I Qualify for a TN Visa Questions: