I have a PhD from Canada and a Bachelor degree of Medicine from Thailand. Do I still need to get a credential evaluation?
Answer: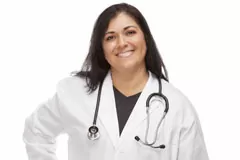 No it is not required.
However, since the TN Visa is a subjective visa, it is safer to get your credentials evaluated. It is not required because your PhD degree is from Canada.
Use the TN Visa Expert Kit – Platinum Edition to help you complete your TN Visa application letter. Follow the step by step instructions and use the custom sample letter to help you create a valid letter. Remember to read the Border Interview chapter so you are prepared for the border interview and do not make mistakes at the border to be denied.
You can download the TN Visa Expert Kit here: http://www.tnvisaexpert.com/products/
Submitted by: Jessie R. of Vancouver, B.C., Canada
More Do I Qualify for a TN Visa Questions: